The suit was designed to have four joints in each arm and leg, and included one joint in each thumb, for a total of eighteen. Disconnecting the upper and lower halves made entry into the suit possible. The addition of spacers in the waist, arm, and legs would have made it possible to accommodate various operators. Four small viewing ports and a single built-in chest-mounted lamp facilitated underwater viewing. Unfortunately, there is no evidence that Bowdoin's suit was ever built.
(Later I have found one picture as shown on this page )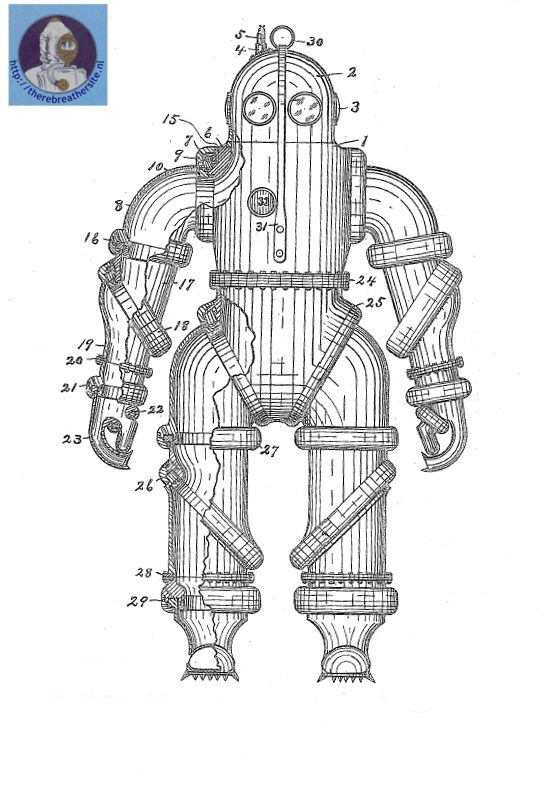 Bowdoin patent US 1146781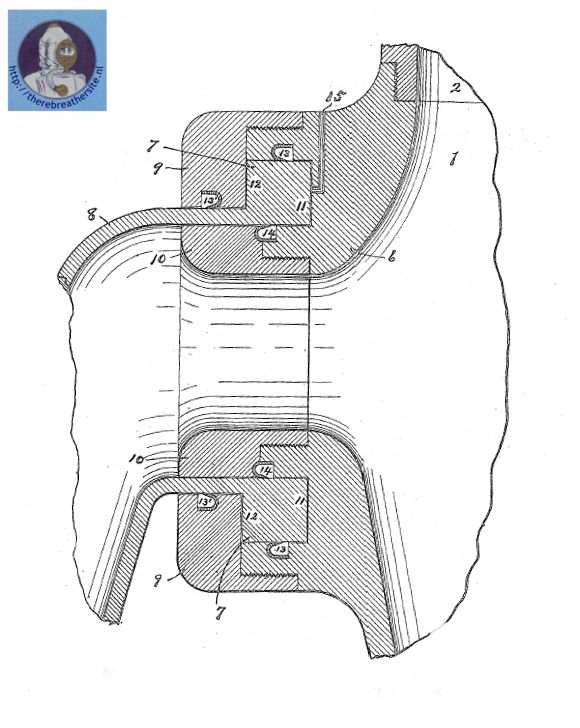 courtesy popular science
This unique picture shows Harry L. Bowdoin. If you have more pictures please sedn them!
Bowdoin suit in real !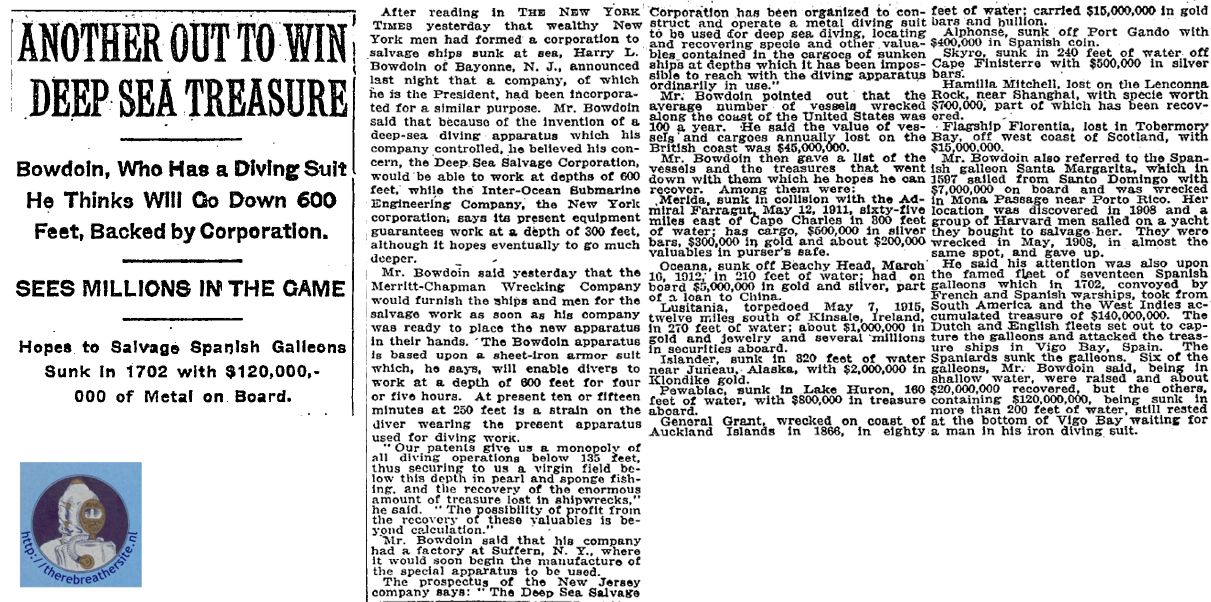 Recently I have received some fantastic pictures of a 3D model of the Bowdoin suit. This artist impression is made by
Mr.

C

harles Daigneault

. His great work offers a great look in the design of the Bowdoin suit. I want to thank Mr. Daigneault for his highly appreciated permission to use his pictures of the models!
courtesy :
Mr. C
harles Daigneault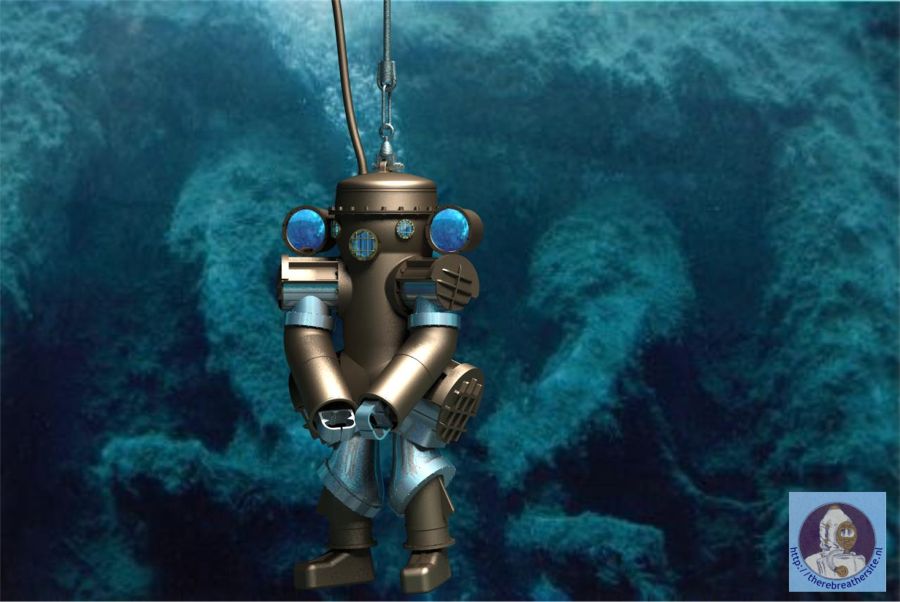 courtesy :
Mr. C
harles Daigneault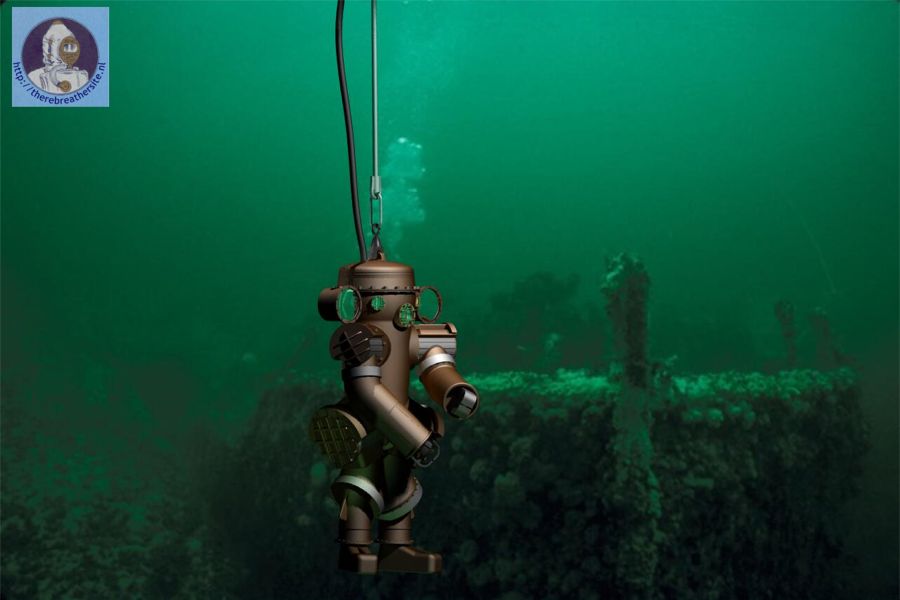 courtesy :
Mr. C
harles Daigneault
September 2009
Please sign my Guestbook
E
mail: jw.bech@quicknet.nl