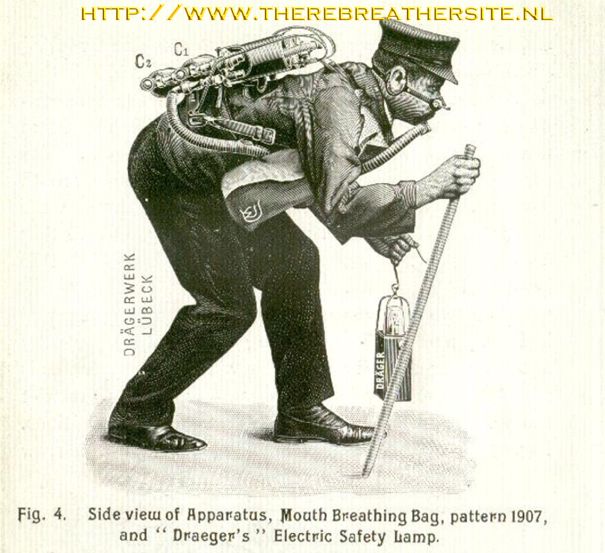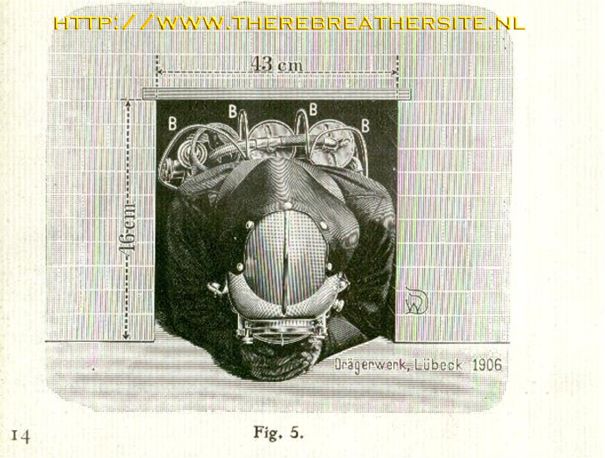 courtesy DSM 1909 rescue workers in Dutch mine (possible draeger unit)
The Following pictures could be presented due to the interest and effords of Hege Hollund. He works for the National Mining Museum in Wales. I will add a link to the museum later. I would like to thanks the management of the museum for permitting me to publish these unique photos for the readers of my website! Chapeau!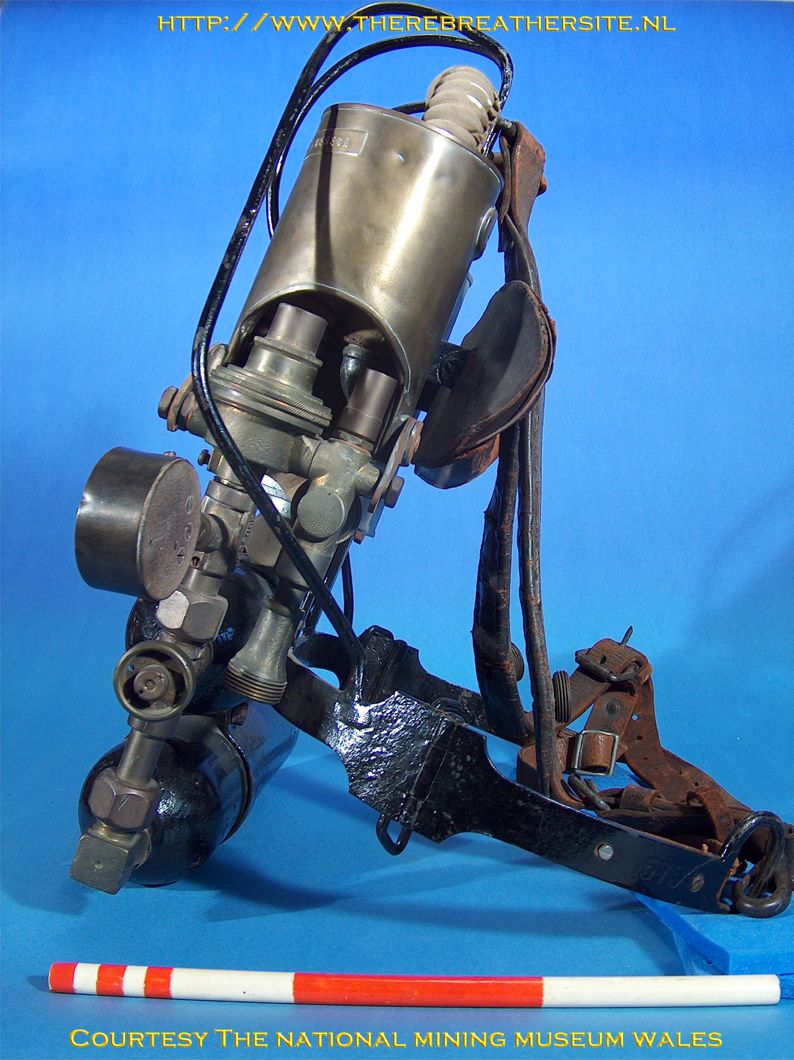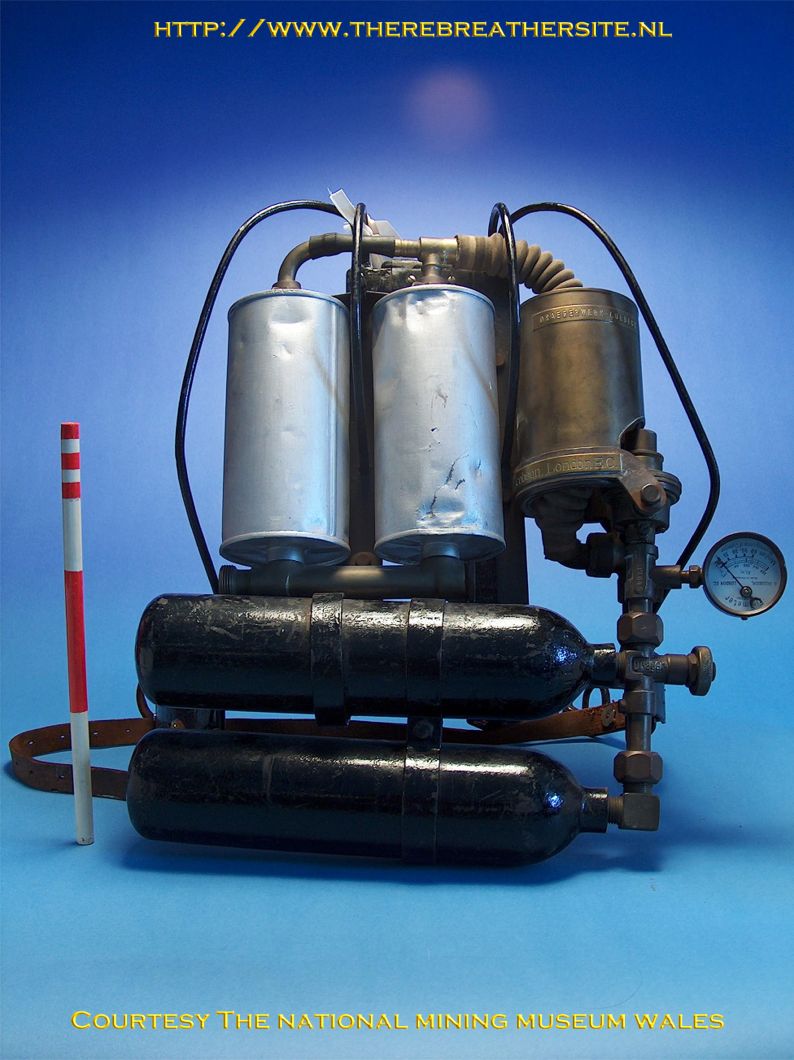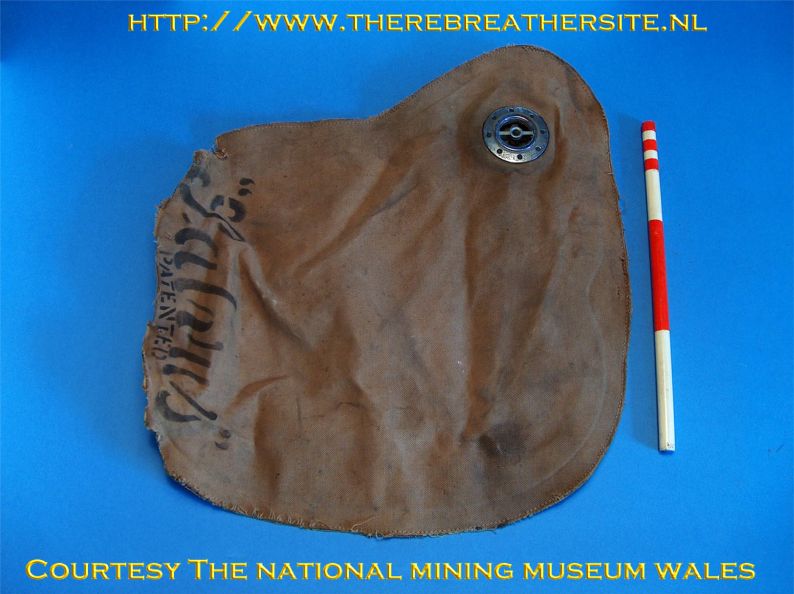 This Salvus Lung was used to restore the unit. It is not an original part.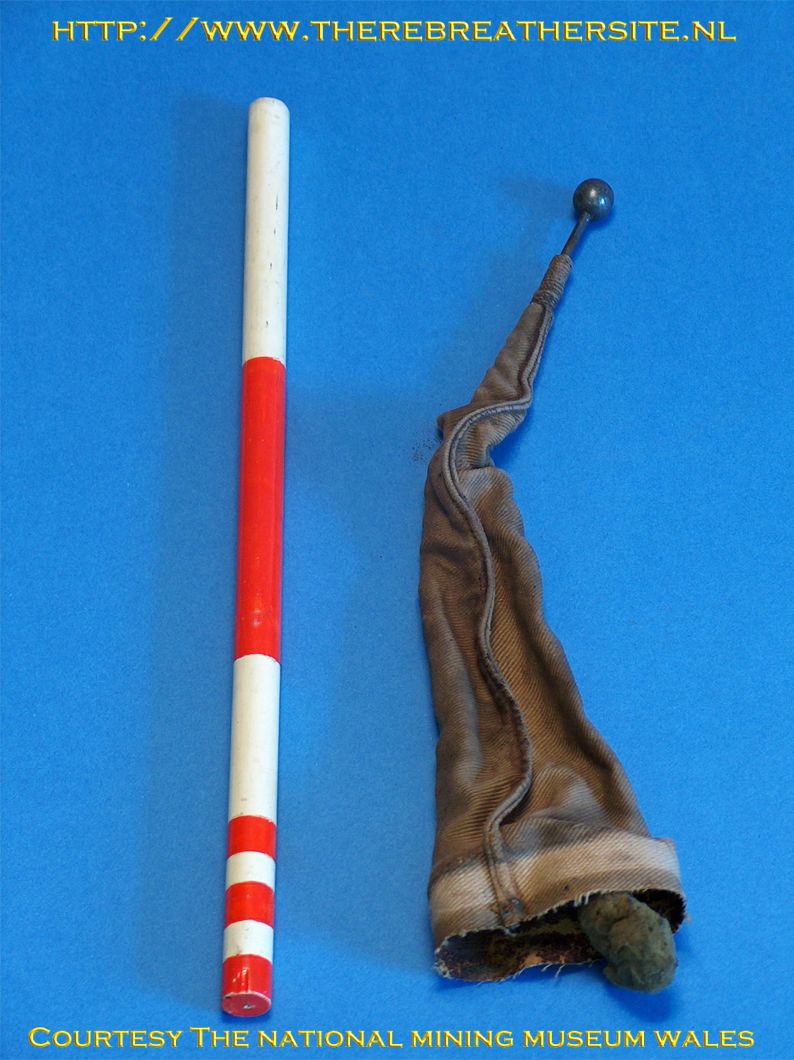 Hello Janwillem,

The link is:
http://www.nmgw.ac.uk/www.php/bigpit/

Yes, the steel staff and sponge is interestingly a windscreen wiper!
The textile fits on the middle pipe coming from the helmet, with the sponge being on the inside to wipe condensation off the window.

Best wishes,

Hege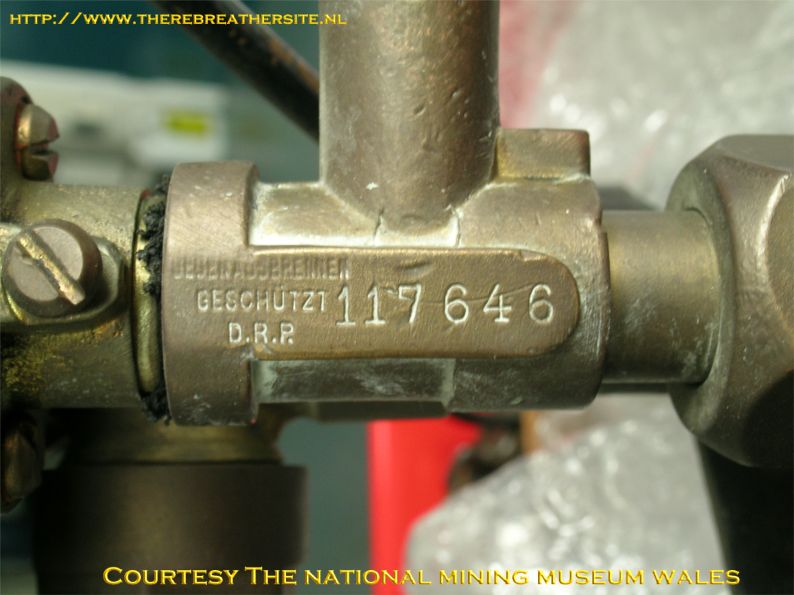 A special thanks to Hege Hollund for his kind cooperation!