The unit has the same functional princples. It is based on a demand system and can be bypassed manually. For the oxygen addition the CL is mounted on a demand regulator thas has been found in a scubapro second stage. To prevent the counterlung form collapsing it is equipped with a stainless spring. A nice and simple design.
The counterlung is made of plastic but will be replaced by ortlieb waterbag of 10 liter.
Moutpiece and hoses are from DDR RG/UFM and the scrubber is made in PVC
In the center you see the manual bypass. It is operated by pressing the membrane.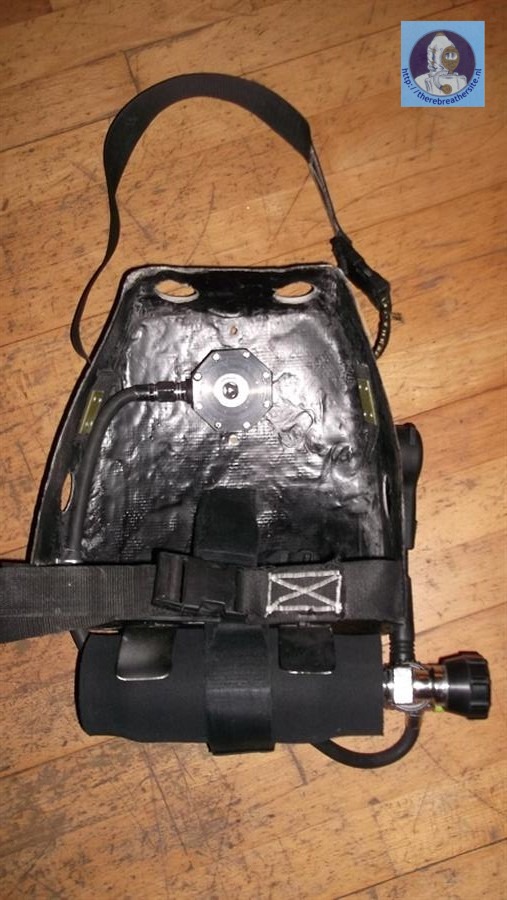 The membrane and lever are build in a polyamid housing (build by John)
Inside the unit without the counterlung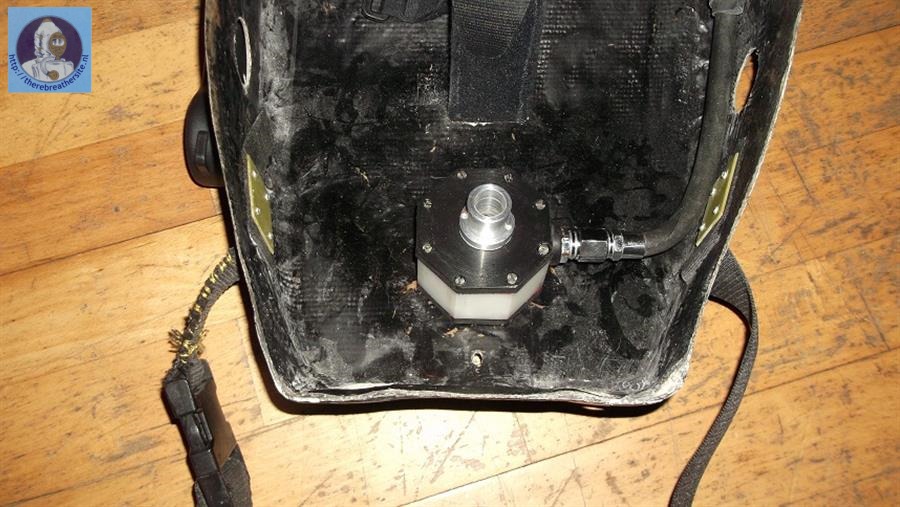 This part is build very solid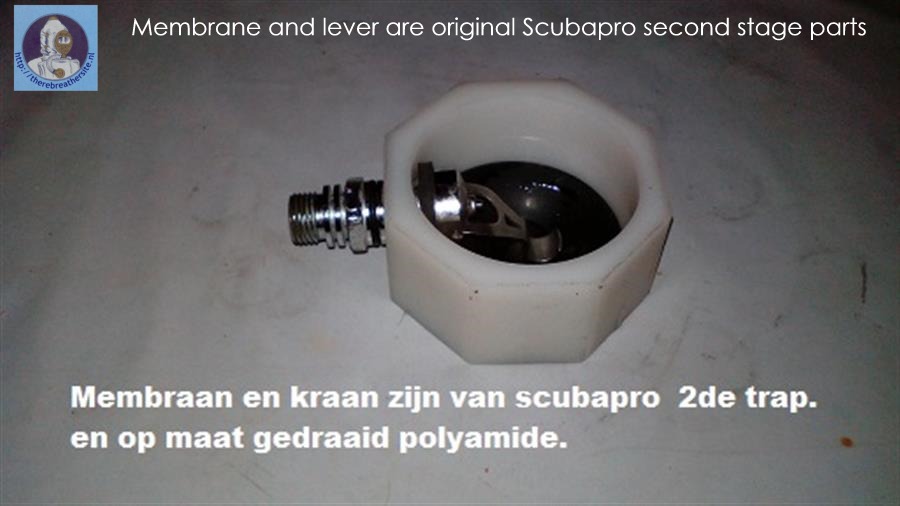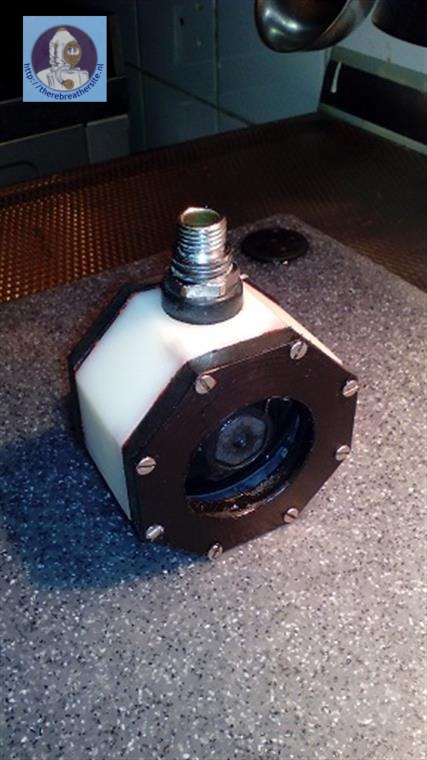 John, thank you very much sharing this info with us.