Iíve been diving with an INSPIRATION CCR for several years now and started looking for a frame to take larger tanks.

So I searched on the internet as well at dive shows and in dive magazines.

I found quit a few, but nothing which caught my eye.

I decided I didnít want something just practical but also well made and high quality and visually good looking, so I started designing my own.

Looked into several metal choices and decided on using titanium.

My reason for this was its strength, weight and extreme corrosion resistance.

I made first several examples in steel and finally settled on the design which I now call the TITANBOX.

Itís a design thatís practical, very strong and visually good looking, with an extremely high standard of workmanship.

The TITANBOX was laser cut, TIG welded, hand finished and finally send of for glass blasting.

After I made the TITANBOX I decided to make a lighter version in aluminium, more for my travelling purposes. I call it the ALIBOX.

This one was made from 4 mm aluminium and hard anodised to give it a protective layer and a nice green colour.

Decided to open a web site ( www.divedesign.be ) to see what reactions I would get, and I have had a huge response.

I hope you like my design. Here are a few pictures.

If there are any questions you can contact me through my website.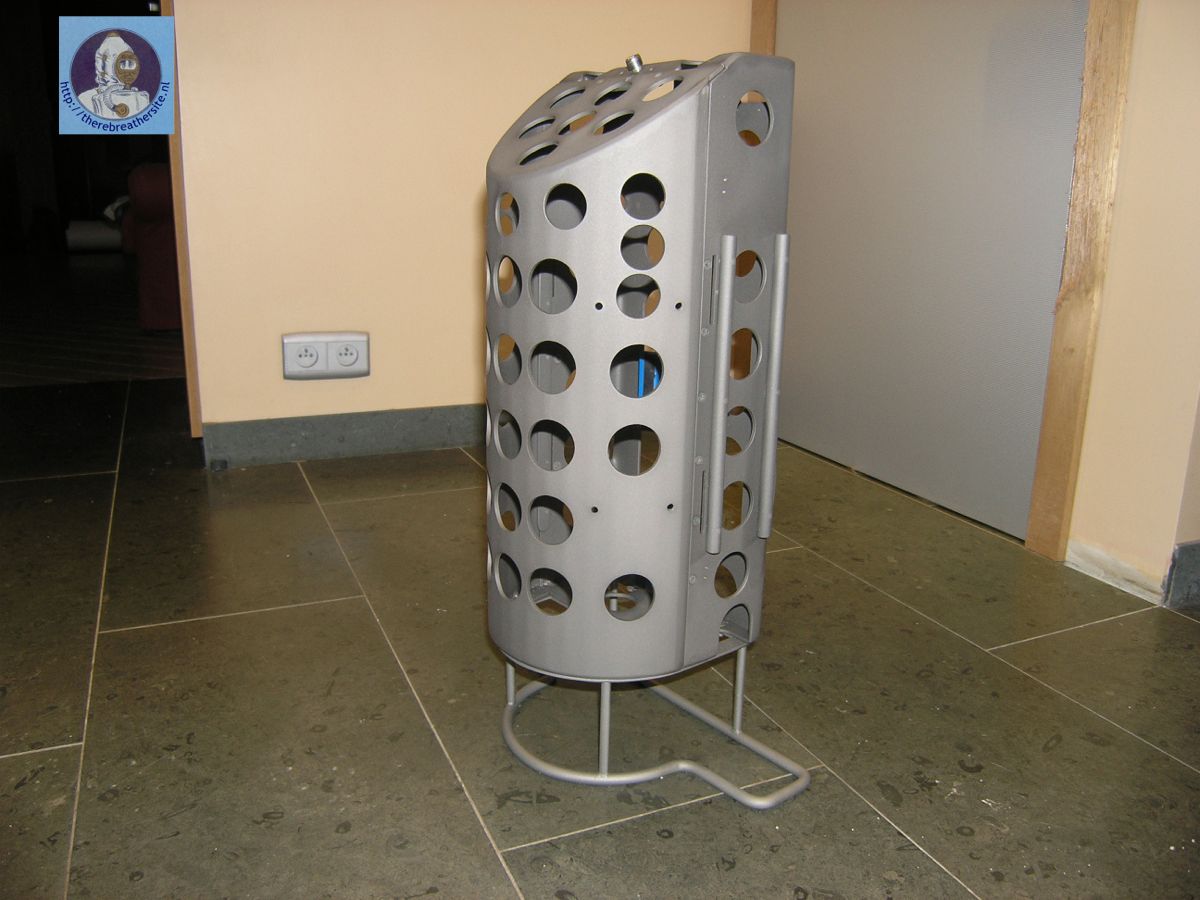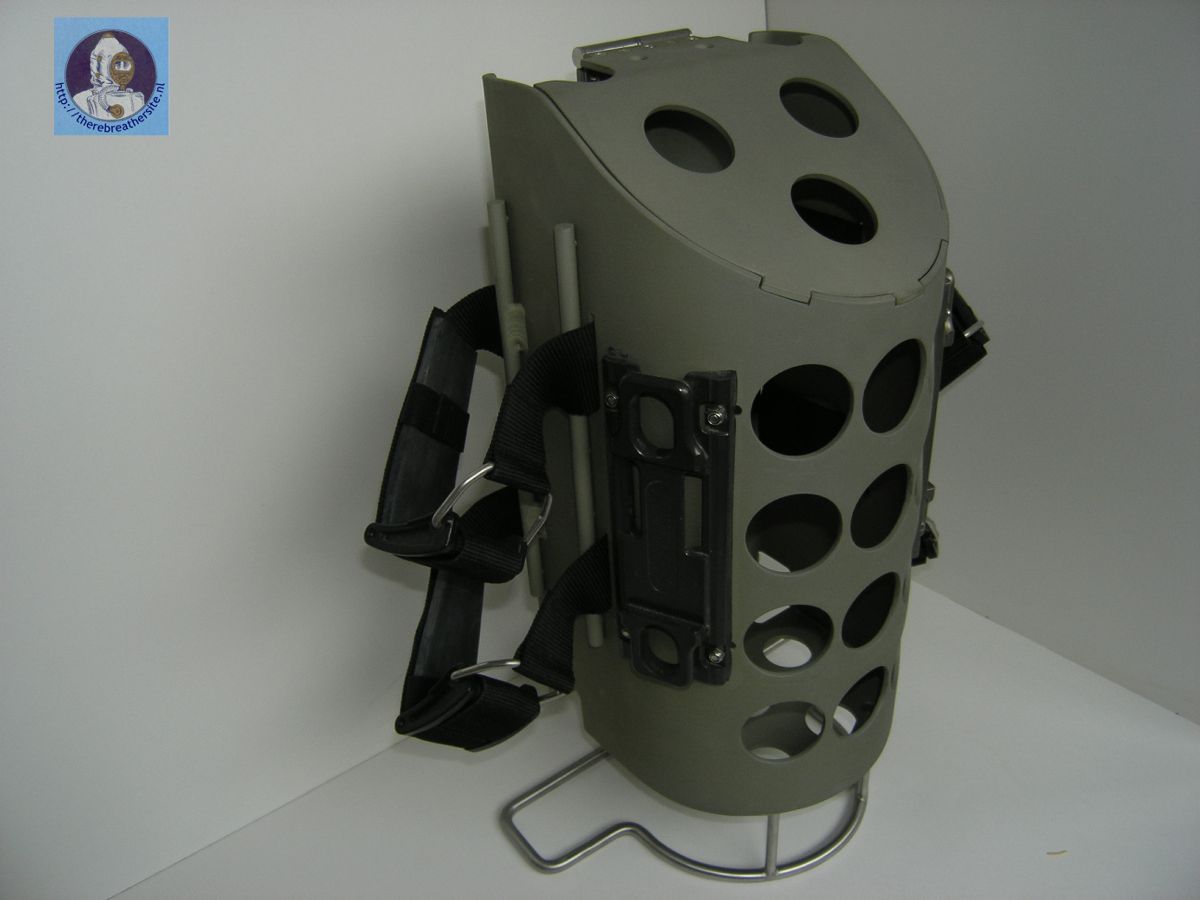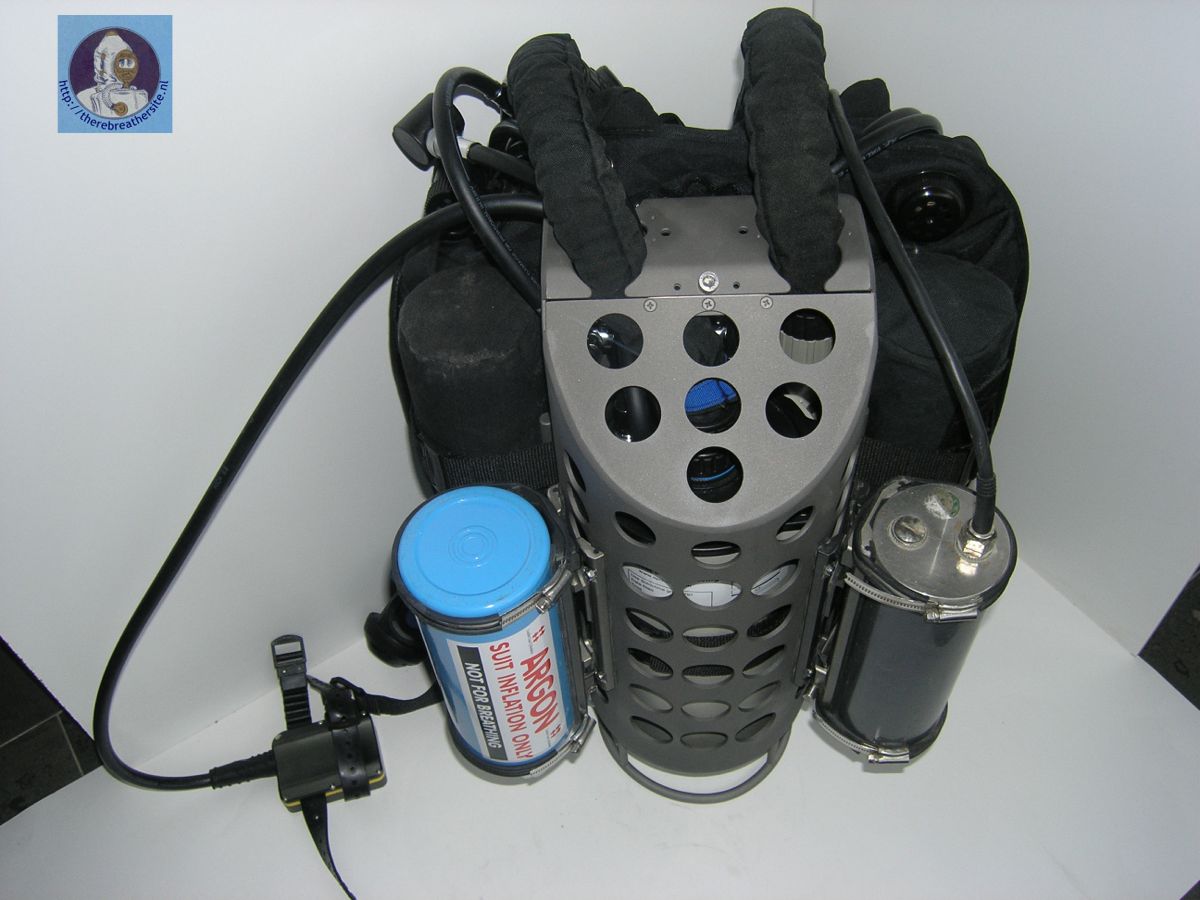 I would like to thank Michael for sharing his design with us!

Michael Hearn

Kind regards;
Janwillem Bech
05 june 2006
Wanted to convert my INSPO to rear mounted just for the easz of it.
Technically it's not difficult; the hardest part is to cut up your original kit to do it.
I decided not to do that, but to buy the parts i needed to enable me to revert back to the original if necessary.
Here is what came up with:

I used an Inspiration wing 22.5 kg, took out the inner bag and replaced it with the two lungs. In place of the dil and Ox feeds i used 2 AP valves jacket inflation elbows with a corrugated hose onto a normal jacket inflator.
The low pressure hoses run down between the lung and wing and i mounted them on the inspiration harness under the weight pockets (see pics).
This makes them very accessible and easy to operate and out of the way, and gives also the possibility of purging water from the lungs.
The T pieces fit in to the holes where the dump valve and inflation valve were on the wing.
The only extra hole i had to make in the wing was for the overpressure valve.
The T pieces to canister hoses i shortened by 10cm and i raised the height of the wing on the back plate by 5 cm.
Now the 2 inflators can be used to dump air from the lungs or to empty water from the lungs when being cleaned.
Some CCR divers choose to eliminate the manual dil if they have an ADV, so the dil inflator could be left off, leaving only the O2 inflator.
Another possibility is to use the dil inflator with an off board gas attached shutting down the ADV when it is required.

Here are a number of pics to make it easier to see how it was done.

All parts are standard parts from AP, except the inflators for which i used SeaSub because they are very compact and easy to use. >I am very happy with the result.
The whole job can be done quite cheaply and is very easy to do.

If you have any questions i'll be happy to answer.

Michael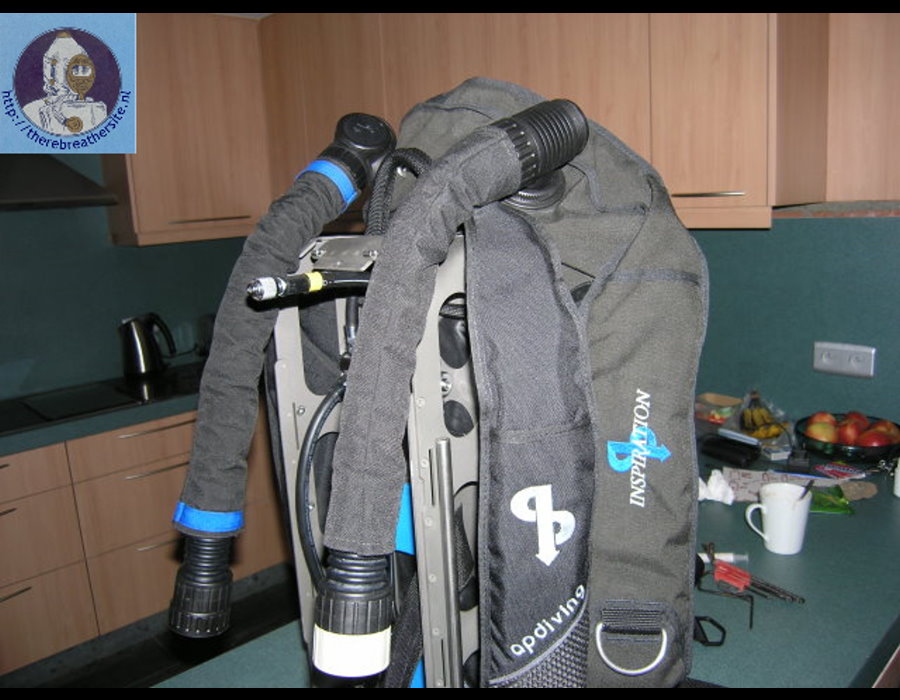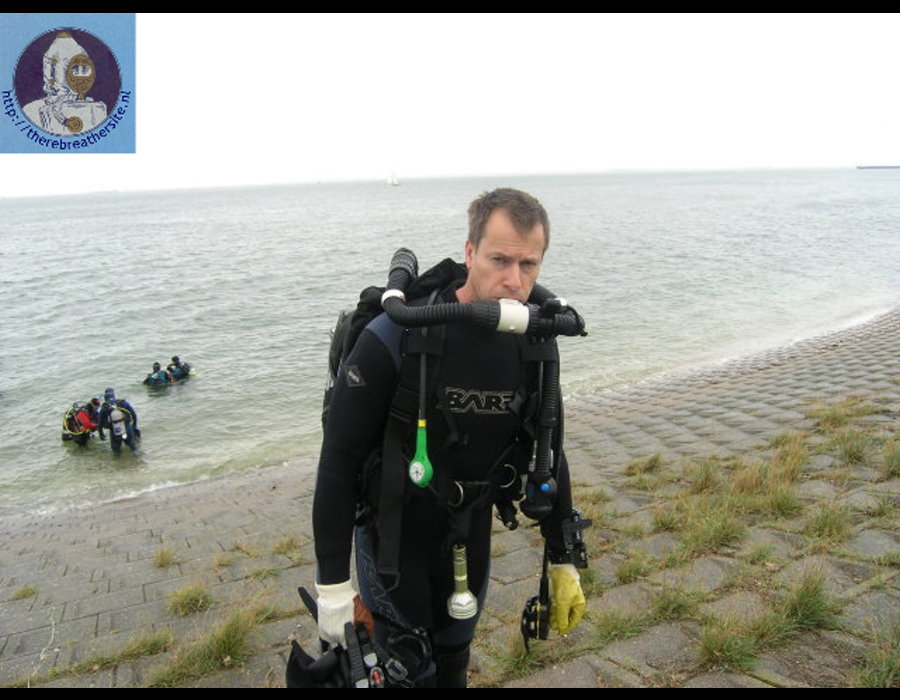 New Models March 2007:
new boxes in black ,new stands with and without holes