Recently I received very information about the adventures of the Russian diver Valery Mukhin. Valery achieved to build his own semiclosed rebreather based on a IDA 59 ! Here you find his story.
Dear Mr. Jan Willem Bech;
I would like to tell you about my experience as a homebuilder rebreather. I have got a IDA-59M one year ago. I have altered this rebreather to a SCR which I named IDA-59SCR. I have made some dives with IDA-59SCR in the beginning of May of this year. (2004) The work to transform the IDA-59M to a IDA-59SCR had some stages. It is reflected in section of my site devoted to this work: http://mukhin.vif2.ru/diving/IDA-59SCR.HTM
Unfortunately all site only in Russian. So I shall give a brief retelling.
Stage 1.

I simply studied a design of the device and the operation manual.
(here you find pictures of the original configuration)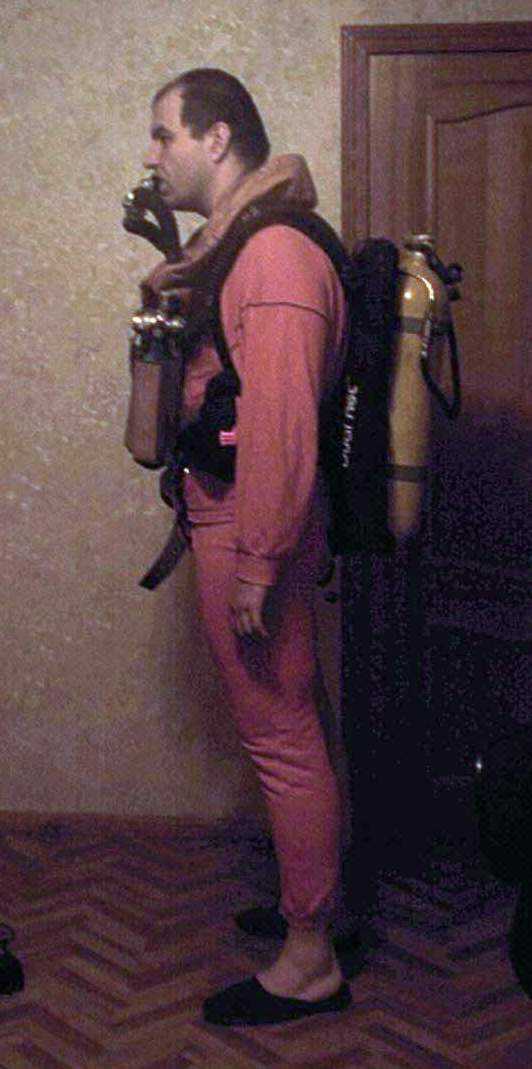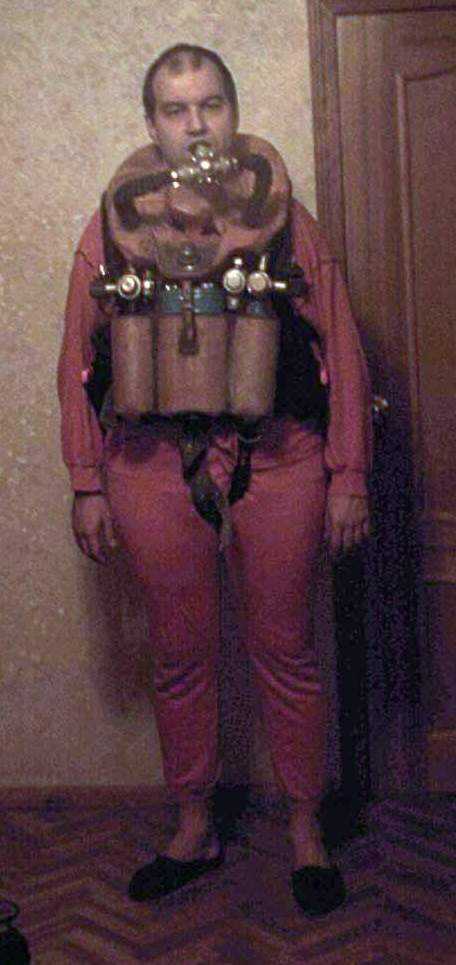 You can find the link to the IDA59 manual on the download page (in Russian only!)

Stage 2.

I have established DIN sockets on cylinders IDA-59M. In these sockets I have established regulators: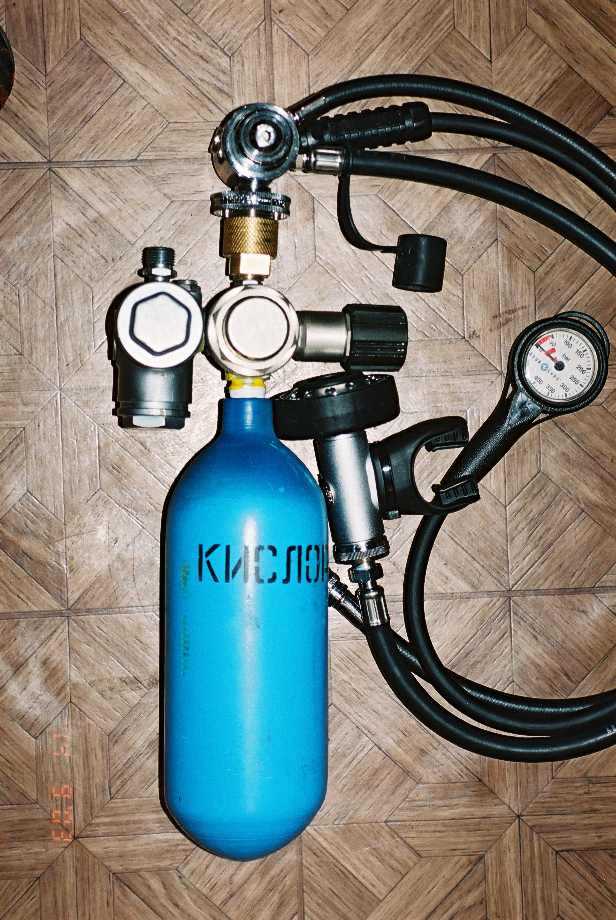 In the scrubber I used a limy absorber instead of the original substance called "O3". Instead of trimix I used air. With an additional hose I have added the oxygen gauge.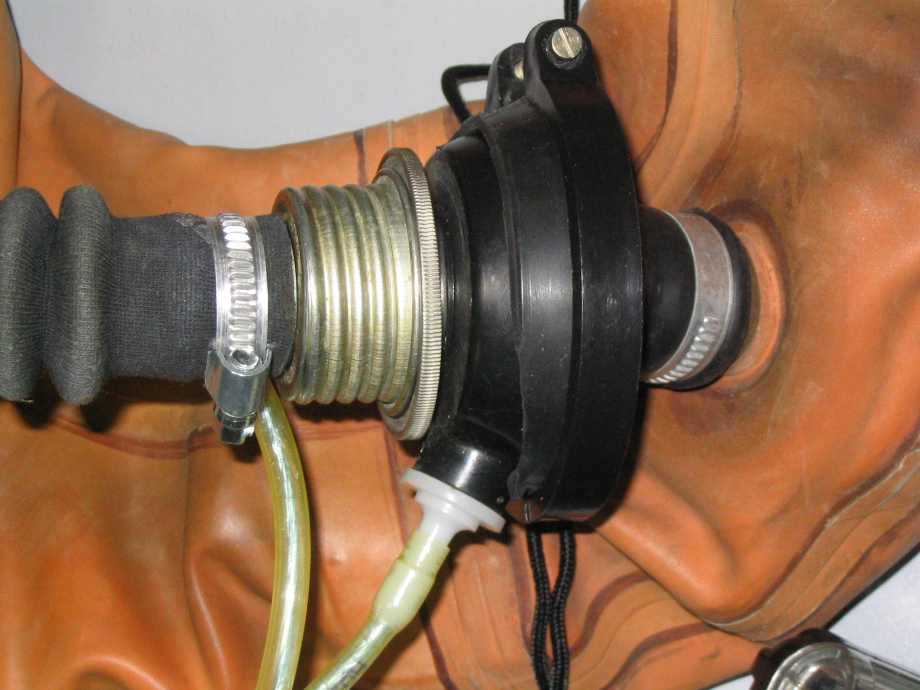 I have tested the rebuild device in a pool: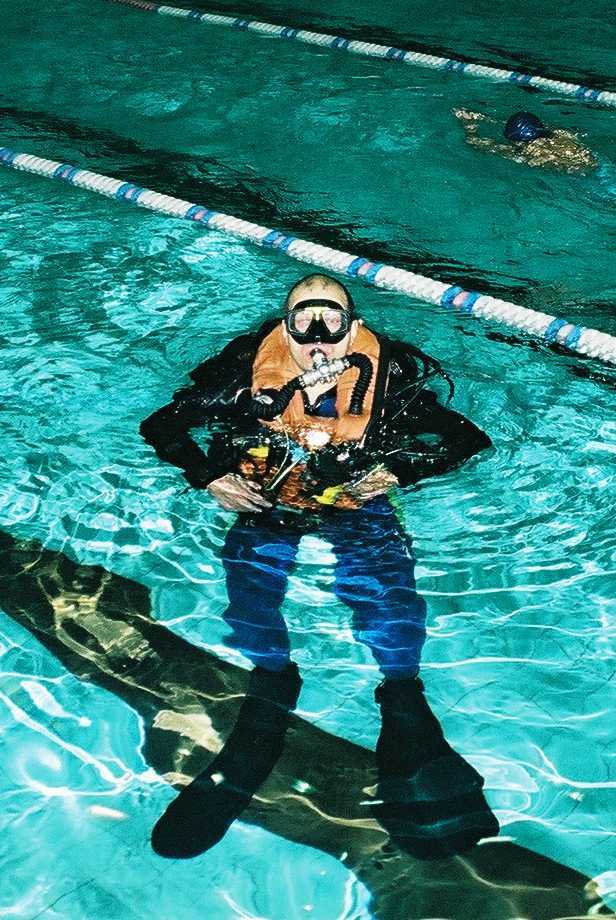 Tests have shown the non stable contents of oxygen in an inhaled mix in such configuration. Therefore I have made the decision on alteration IDA-59M in SCR.

Stage 3. IDA-59SCR

From IDA-59M I have left only a scrubber and counterlung: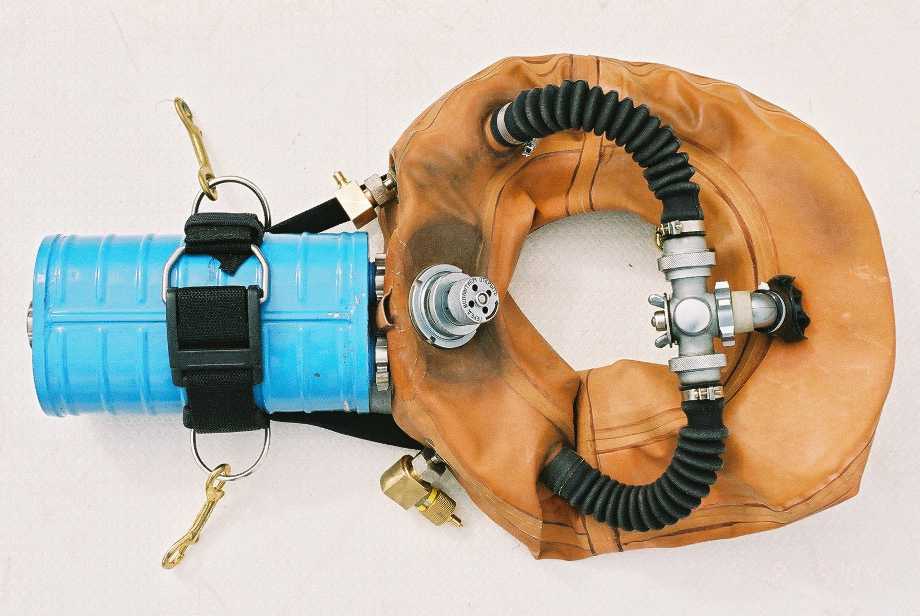 I have connected two sockets to counterlung. I have established nozzle from Dolphin rebreather in one of which: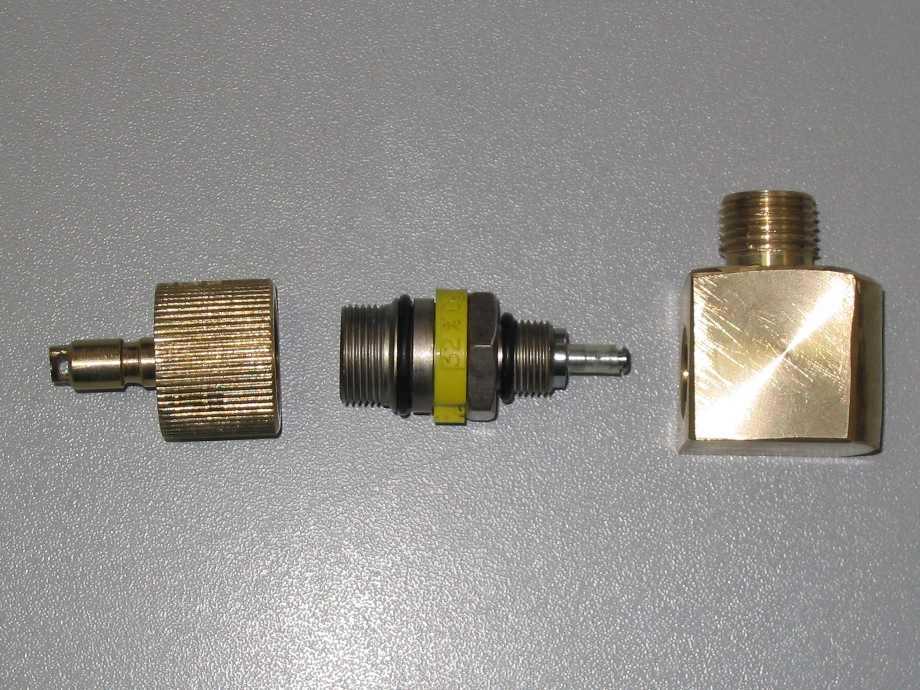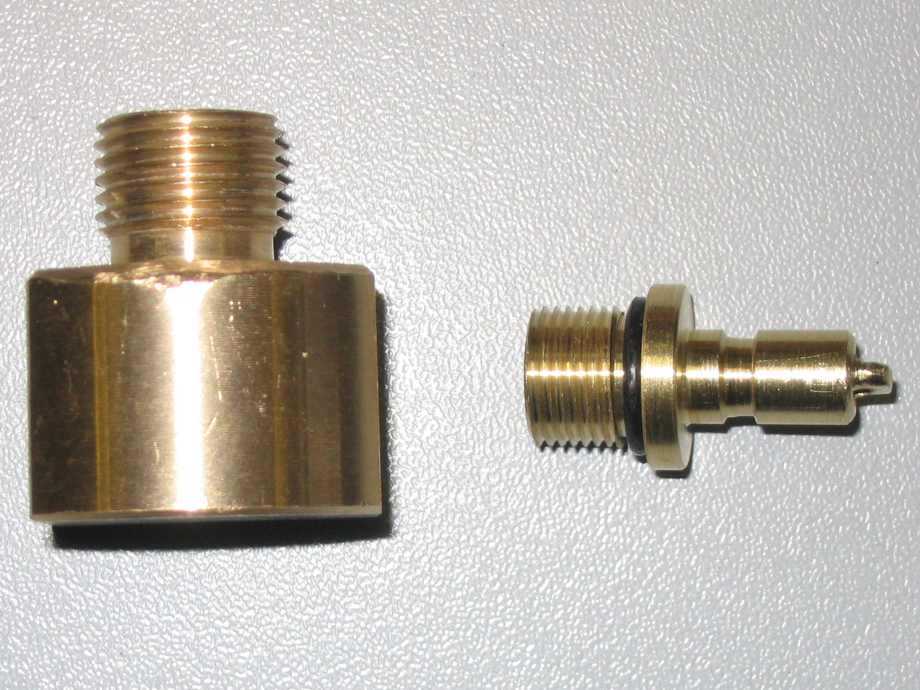 The Nitrox is carried in cylinders mounted on the BCD: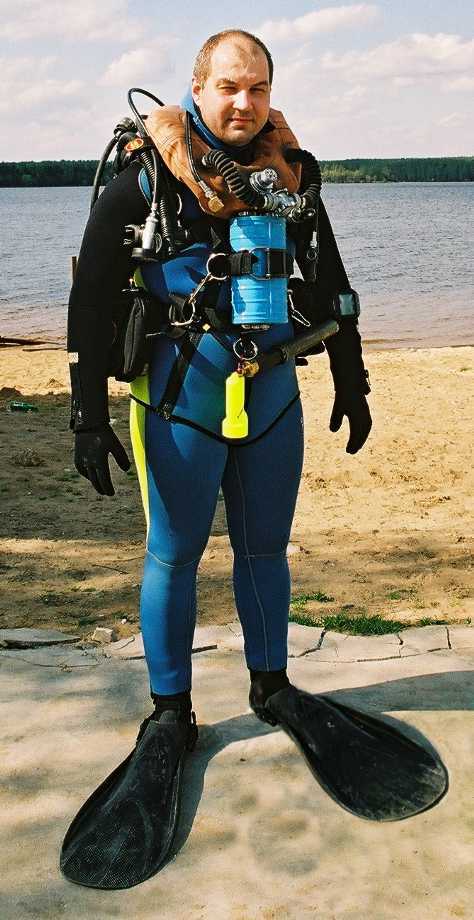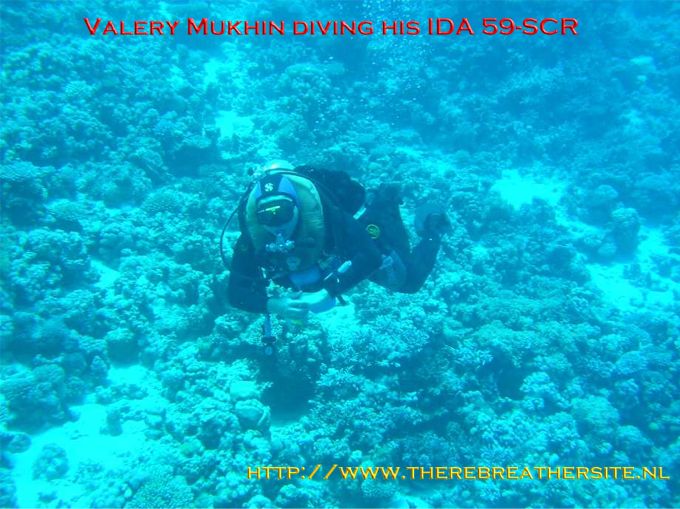 I would like to thank Valery Mukhin for sending me these pictures of his homemade rig from Russia!
Dive Save and Silent,
regards; Janwillem Bech