The diver is supplied by a constant mass of oxygen that can be adjusted by changing the IP within limits.
The flow is usually close to the metabolism of the diver. The result is that the diver only has to add some oxygen with intervals of 10 minutes or longer. Diving such units ask CC rebreather training and rebuilding rebreathers is a specialized job.
Now I can offer you this top quality valve directly from Holland! Please sent your inquiries to jw.bech(AT)quicknet.nl
The valves are offered through the webshop: here
The valve is made of stainless steel and can be connected to the supply gas in two ways. The valve has a build in filter system.
The orifice is a Rubin or steel punched by micro laser

, or a Lohm precision orifice in hardmetal.

The middle picture shows the valve in normal CMF action. The right picture shows the manual bypass activated.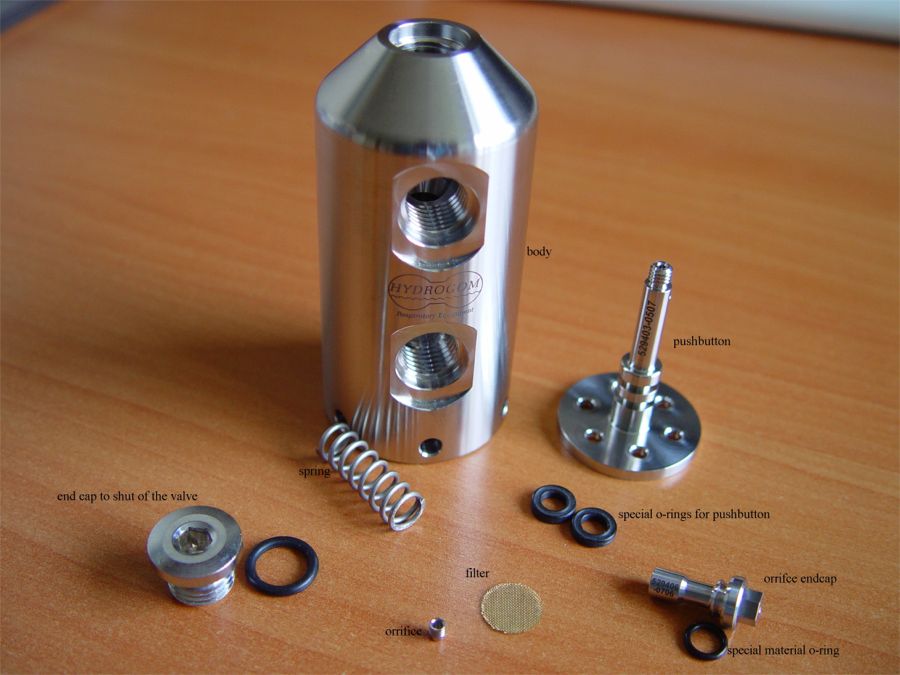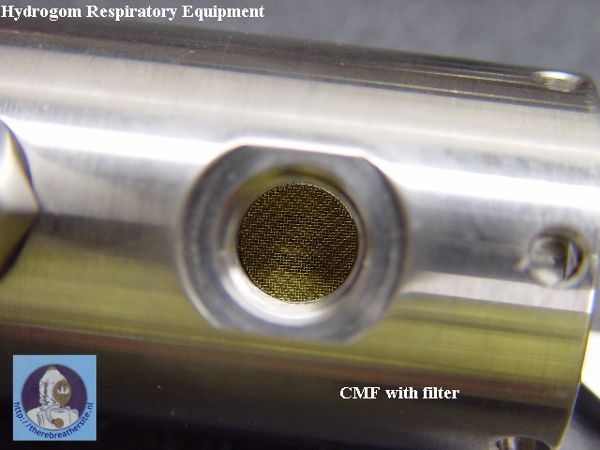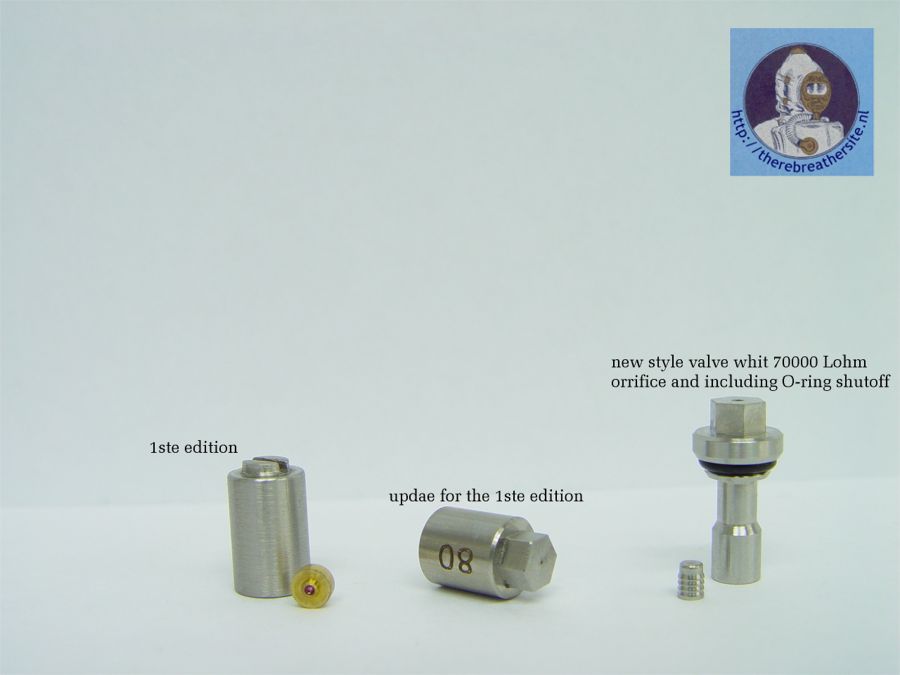 Here you see a picture of the Rubin.

The Rubin has now been replaced by a Lohm precision cut orifice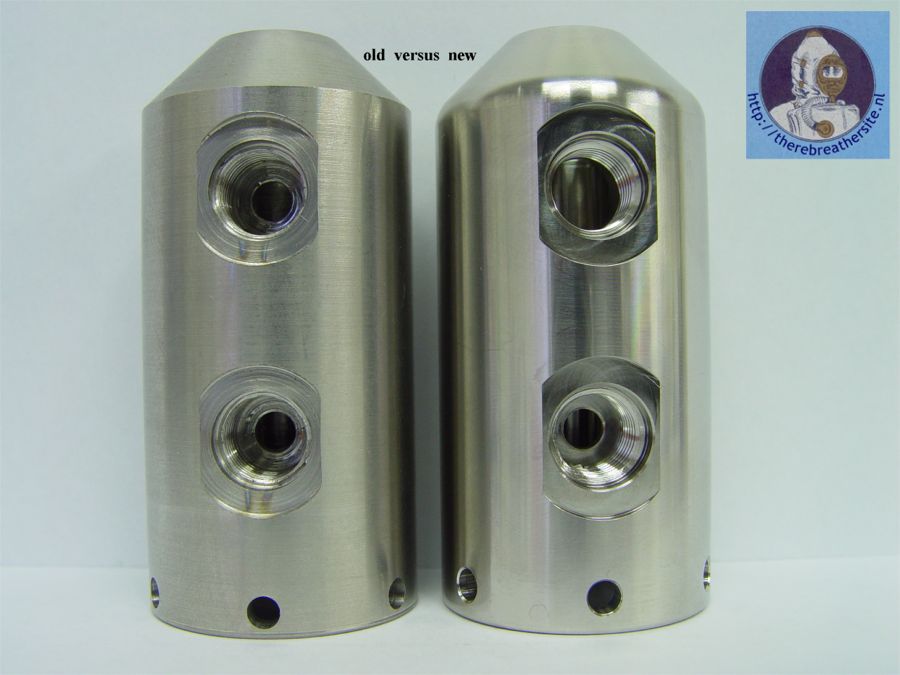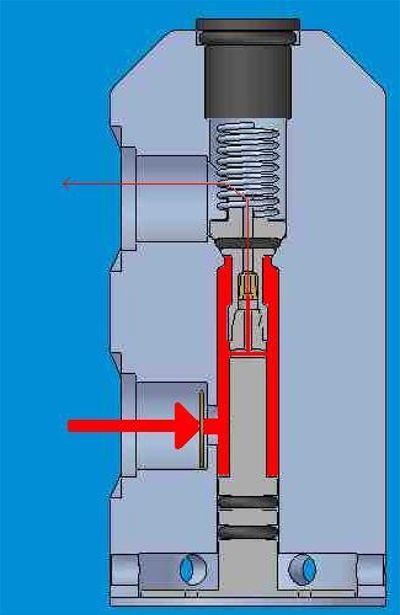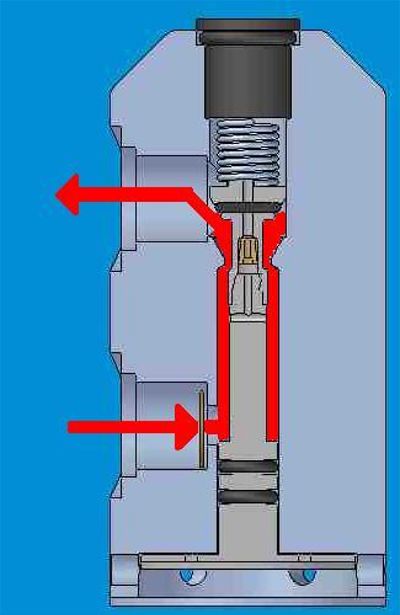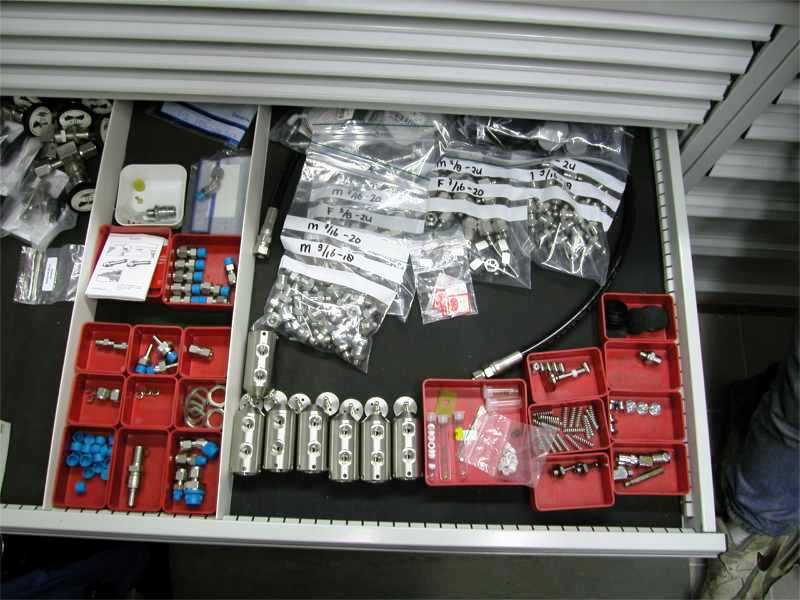 All spares for the valves are on stock.
Buy Hydrogom CMF valves direct from therebreathersite.nl here